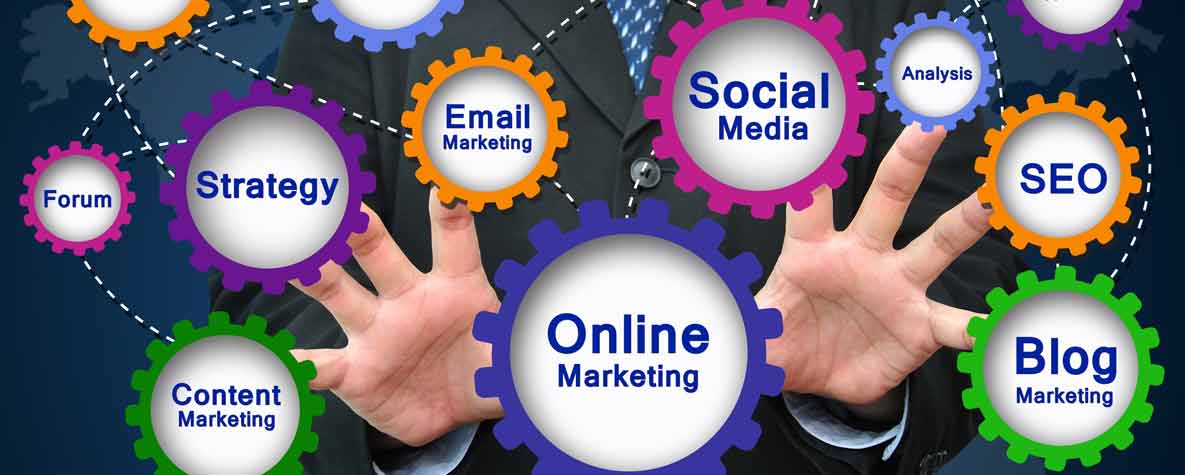 A Complete Guideline for successful Online Marketing
Digital media marketing or
online marketing
is a name of promotion of products or brands via more effective media like Social Media and other online platforms.
Digital marketing includes advertising, communication and public relations. That is, it covers all types of practices and communication strategies on any topic, product, service or brand in any existing media such as internet, mobile telephony, digital television or consoles.
•
A website which is user friendly is good for increasing traffic. If visitors get easily what they are want then they will not only stay on the website longer but also would like to visit it again when needed. Therefore, you need to keep your brand's website simple, easy to use and concise for best
online marketing
.
•
The loading speed of all the pages should be fast because users like to visit to a site again and again that loads faster and offers amazing content and links to other useful sites and regular updates.
•
You need to choose a domain name that is both simple and easy to remember so that a visitor that once visited your site can remember it and can again visit your website easily by remembering the domain name.
•
Make your brand's website optimized for search engines. The
SEO
of your website helps you to rank high in search engines.
•
With the help of website polls and online feedback form gather information related to your audience. Make changes in your
SEO campaign
and internet marketing according to the results of the polls and feedback gathered from users.
•
The blogs on your website will help drive traffic to brand's website and it also improves customer interaction with your brand.
•
Send your ad and search engine traffic to your well developed and designed page that can help change lead into customers.
•
The content on your site should be brief that tell your customers what you can offer them and how your product or service can benefit them.
DON'TS OF ONLINE MARKETING
•
Don't use black hat
SEO techniques
such as keyword stuffing and article spinning because Google reprimands those websites that use black hat SEO techniques.
•
Don't announce a website which is imperfect and nonfunctional because a visitor who has visited your incomplete site may not have time to visit your site again to see it completed or functional.
•
Don't over stuff visitors with too much information because visitors leave a website if they have to read bunch of information to understand what a company can offer them.
•
Focus on your target audience while planning an online marketing strategy.
•
Don't make registration process for obtaining information at your site complex because users move to other sites to receive required information if they find registration process at a site lengthy and complex.
•
Send short and to the point email messages to your clients and avoid long emails.
•
Many websites don't update their site content. Avoid this because search engine prefers fresh content.
•
Don't use heavy and low-quality photos on your site. It looks unprofessional affect the site's speed.
Posted : June 23, 2019
By : admin
Comment : 0