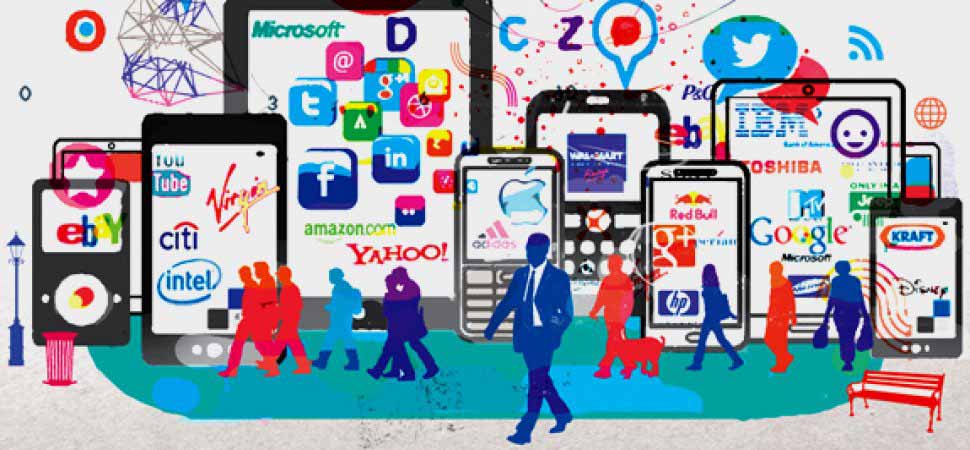 Importance of Social Media Marketing for Business Growth
This is an era of
Digital Media Marketing
. Online presence of any business is very important for maximum growth and development. Online presence matters due to unbelievable technological evolution, your company is just one click away from your customer. As now everyone has smart phones and internet accessibility is very much easier than past few years. People are getting involved in different activities of
social media
and you can say now social media like Facebook, Twitter, Instagram, LinkedIn and YouTube are very much popular among the people.
Like any other marketing strategy for any business, social media marketing is also a very important tool. In social media marketing you can gain traffic and attention of your customers through different social media channels. it is very important to engage your target customers to let them inform and updated in daily basis to keep them involved about your services to distinguish yourself from other services in order to make a good position among your competitors. In this platform of marketing SEO also plays an important role and professional SEO company and
SEO experts
can help you a lot for maximum outputs.
There are different options of social media that can be used for marketing wisely for maximum results:
It's a social networking site where thousands of people make their profile, upload photos and send messages as
Facebook
allows sharing updates, videos, photos and different events. You can make your company's page to get involved your customers.
Facebook
can be used as engagement tool by creating related and interesting content to get involved your customers. It also has a review system through which you can improve your customer services.
It's a
social networking
site that allows to share short messages and updates. Twitter is the best platform to promote your business and also an opportunity to respond to your customers and their complaints.
It's a video sharing
social networking
site. The videos regarding your business ultimately increase ranking of your website but the videos in you tube should be short and interesting.
Its visual and mobile based site where you can take pictures, videos and then post it to face book and Twitter. It can be used by companies to keep your users well informed. Pinterest is also photo sharing website and can be used as Instagram
Google+ is a
social networking
site that allows to post status updates to stream or upload photos to private cloud-based albums. The content made by company for Google+ help to improve ranking of company as company's website synced to Google+ page and Google + page synced to its blogs that ultimately improve company's search result.
Reputation is very important in any business and it is achieved through the platform of yelp that allows reviews about local businesses through which you can interact to your customers. Yelp is the best way to understand that how the community is thinking about your company.
It's a business networking
social media site
where business community discuss about industry and current trends.
Posted : June 13, 2019
By : admin
Comment : 0