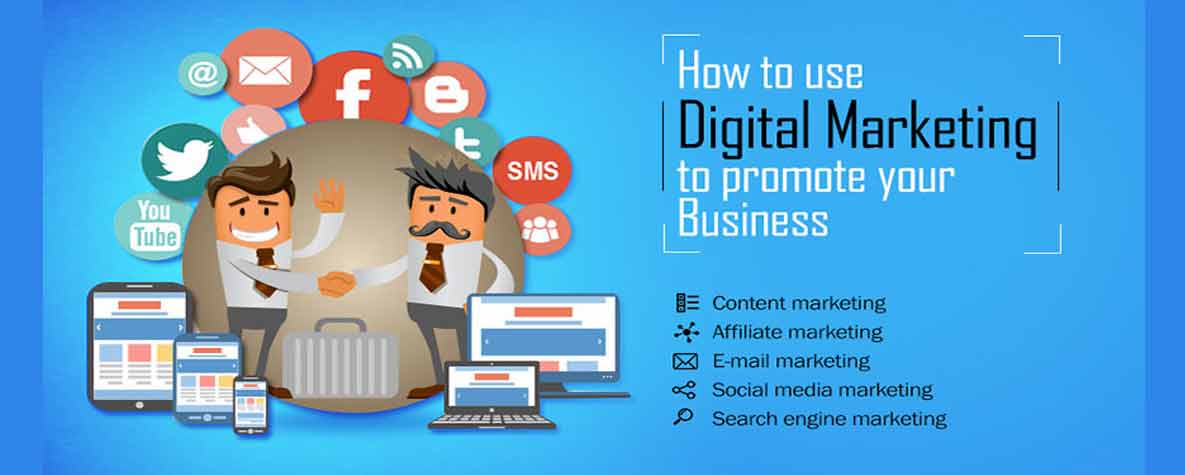 How Digital Marketing and Digital Content is helpful for all Business?
Digital marketing can work for any business in any industry.
Digital marketing
plays a very important role in building out buyer personas to identify your audience's needs, and creating valuable online content. But every business develops a unique business strategy according to its needs and requirements.
Role of digital marketing to a company
Digital marketing allows marketers to see exact results in real time. In conventional ways its difficult to estimate how many people view your message or Ad. There's no reliable way to know if that ad was responsible for any sales at all. While in
digital marketing
, you can measure the ROI easily of your marketing efforts. It helps in different ways;
With digital marketing, you can see the exact number of people who have viewed your website's homepage in real time by using digital analytics software, available in marketing platforms.
You can also see how many pages they visited, what device they were using, and where they came from, among other digital analytics data. You can also estimate that which market channel you have to give the priority.
Regardless offline marketing, if you just post a brochure on your website, you can measure how many people viewed the page where it's introduced as well as you can measure how many people are engaging with your content.
An effective digital marketing strategy with the help of modern technological use allows you to trace all of your sales back to a customer's first digital connection with your business. It is called attribution modeling, and it allows you to identify trends in the way people research and buy your product, helping you to make more informed decisions about what parts of your marketing strategy deserve should give more importance.
The kind of content you create depends on your audience's needs at different stages in the buyer's journey. You should start by creating buyer personas to classify what your audience's goals and contests are according to your business. Your online content should aim to help them meet these goals, and overcome their challenges.
There are different Stages of content generation according to target audience;
•
Blog posts. Help in increasing your organic traffic with the help of effective
SEO
and keyword strategy.
•
Info graphics. Help to increase your chances of being found via social media when others share your content.
•
Videos. Help your brand get found by new audiences by hosting them on platforms like YouTube as these are easily shareable.
•
Ebooks. Effective for lead generation as more comprehensive than a blog post or info graphic.
•
Research reports. Effective for lead generation and can also work for the awareness stage though often picked-up by the media or industry press.
•
Webinars. Detailed and interactive form of video content offer more comprehensive content than a blog post or short video.
•
Case studies. It is an effective form of content for those who are ready to make a purchasing decision, as it helps you positively impact their decision.
•
Testimonials. The short testimonials around your website is a good substitute. For example, if you're a clothing brand, these might take the form of photos of how other people styled a shirt or dress, dragged from a branded hashtag where people can pay.
Posted : June 25, 2019
By : admin
Comment : 0