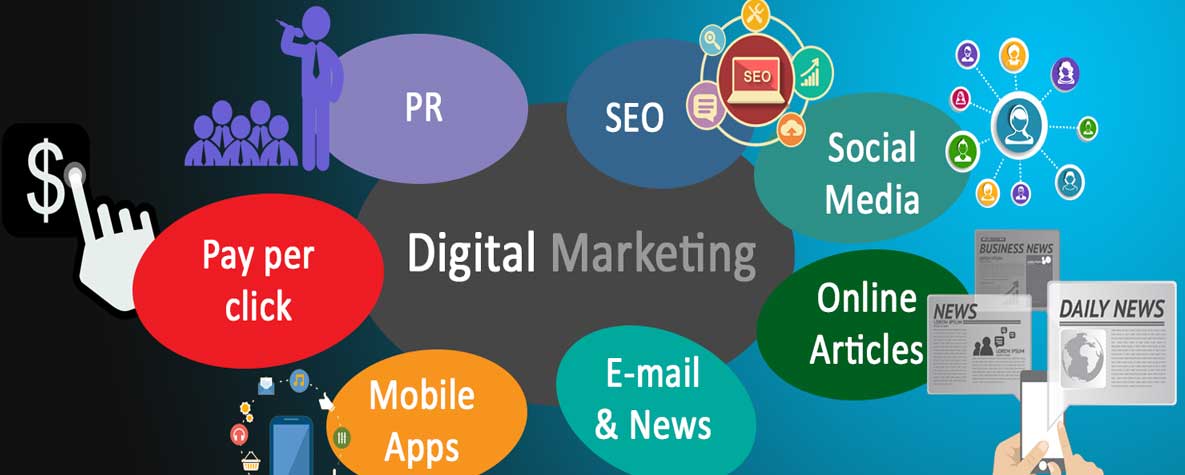 Things that digital Marketers should Know
With the change and evolution of modern technologies, small and medium businesses are doing everything they can to keep up. The trend of
digital marketing
is revolutionized and without proper strategy of digital marketing you are nowhere. The digital marketing is very important so the digital marketers should keep in mind the following things to flourish their business;
Search Engine Optimization (SEO)
is key to all levels of digital marketing. Both SEO and
Search Engine Marketing (SEM)
inform your entire digital strategy on both a data and content level, and you need to be able to communicate to others for better strategy.
Videos have the potential to hold customer's attention on retail sites for two minutes longer than average and a well-optimized video can boost your chances of being in a top Google ranking position by at least 50. More than 80% of customers are more likely to purchase a product after seeing it detailed in a video. It's also a wonderfully versatile content to use through different platforms.
Digital marketing professionals
don't have to know everything about video production, of course, but knowing how to create a quick intro video from your laptop is a good place to start because video is always in high demand.
Content is the core of digital marketing and content marketing will continue to be a crucial part of the game no matter what happens. But content marketing is a huge job in itself. You have to be able to understand how to not only create high quality,
SEO-friendly content
of various sorts, you also have to understand how to effectively get audiences to engage.
Design-Based Thinking & Planning
Design Thinking is a term that basically states to a way of approaching problems from a user-centered viewpoint. The method essentially inspires us to think in a human-centered way when solving large-scale intricate problems.
There are 5 phases to this process: empathize, define, idea, prototype, and test. The reason why this works so well in the digital marketing domain is that so much of it centered on the user experience. It can be used in a non-linear way.
Knowledge of new Technology
This industry is really technology driven; you have to have a knowledge of technology as well as be able to learn it quickly. You have to understand the basics of web coding, as well as having a clear idea of how to use the basic
Content Management (CMS)
systems like WordPress, different software as tools for proper functioning.
A great
digital marketing leader
will not only show up with great people skills; but they'll also be able to syndicate analytical thinking with creative-problem solving to help teams come up with innovative campaign ideas to drive businesses forward. This will help you to build a strong strategy and better outcomes.
Posted : July 11, 2019
By : admin
Comment : 0